Teledyne MEMS: Leadership in Innovation and Results
The Power of MEMS
We live in a digital age – our personal computers and mobile devices have computing power unthinkable even a few years ago, and analog audio, photography and television are things of the past. It's easy to forget this digital technology is of limited use without the ability to sense what is happening in the real world out there.
As more and more digital electronics are packed into our phones, automobiles, and household appliances, they need more sensors and actuators. The silicon technology originally developed for integrated electronics is now increasingly being used to produce these sensors as MEMS devices.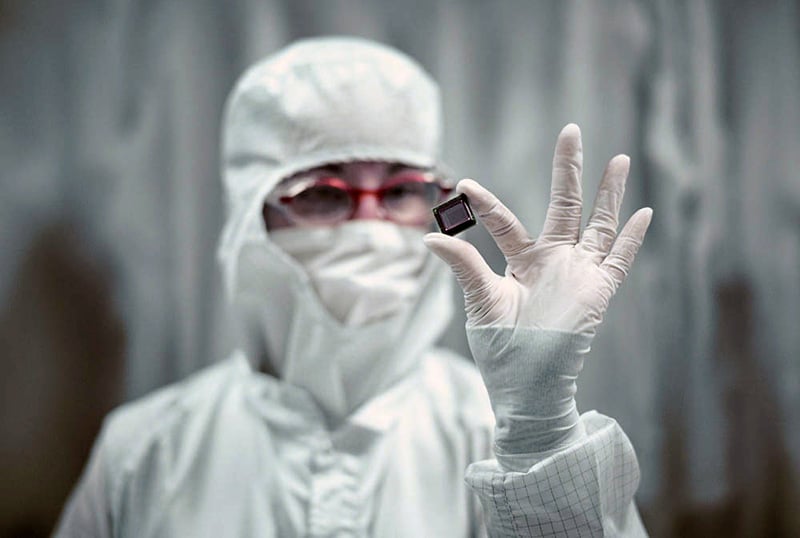 Advanced driver assistance systems (ADAS)
Immersive AR/VR and gaming systems
Wearable electronics (IoT)
Intelligent optical networking
We are ISO/TS 16949 and ISO 14001 registered and RoHS compliant, well equipped and experienced to meet the demanding requirements of customers that serve all the main MEMS markets including consumer, automotive, industrial and biotech/medical.
Teledyne offers an unmatched MEMS and microfabrication capability, from design to prototyping right through high volume 200 mm production.
With state-of-the-art facilities, mastery of materials from silicon to specialty metals to non-conventional substrates, Teledyne MEMS (formerly Teledyne DALSA Semiconductor and Teledyne Micralyne) collaborates with customers, offering decades of experience across a vast process portfolio.
Global Pure-Play MEMS Foundry Leader
Teledyne MEMS is one of the world's foremost pure-play MEMS foundries. We operate over 41,000 sq ft (3800m2) of clean rooms, 24/7, using both 150mm and 200mm wafers. Our comprehensive MEMS toolbox allows us to manufacture in high volume for a wide range of applications. Together with our sister foundry Teledyne Micralyne we offer decades of MEMS and microfabrication experience across a vast process portfolio.
Across many device types, from micro-mirrors for telecommunication, gyro sensors for game controllers, microfluidic devices for miniaturized medical systems, automotive pressure and inertial sensors for automobiles or microphones for smartphones, Teledyne MEMS has delivered high volume MEMS production for innovations that reduce both size and power consumption even as they increase performance.