With our expertise in optical technologies, we enable our customers to implement smaller, faster, function-rich and cost-effective optical systems.
Silicon Optical Benches
As digital communication speeds increase, laser-to-fiber mechanical connections require increasingly precise alignments and tight tolerances. Effectiveness of optical devices in high frequency applications requires integrated alignment of multiple individual elements.
If your project involves precise optical alignment, a laser optical bench, an optical filter structure or the use of a complex mirror, Teledyne MEMS has a solution.
Partnering with the right fabricator to ensure precision alignment, light coupling optimization and robust manufacturing processes is critical. Such optical devices also require packaging to enable high volume manufacturing at low costs. Our MEMS devices and micro-fabrication expertise provide tailored customer solutions for this application.
Mirror Arrays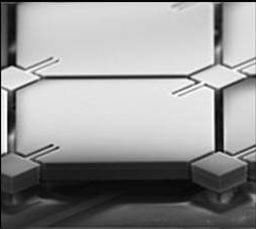 Advances in MEMS technology and surface micromachining have led to the development of numerous optical devices that take advantage of micro mirror structures. Our two decades of experience in miniaturized mirrors capable of high reflectivity, rapid actuation and precise movement have enabled countless new applications in optical communications, medical devices, imaging and micro displays to name a few.
Actuators
Optical elements require fast and precise movement. Products like micro mirrors and light valves use small incremental steps to accomplish tasks like laser beam steering and spectrum changes. To accomplish this precise actuation, designers use various methods to drive structures.
Micralyne has developed several actuation platforms used by our customers to drive optical structures. These platforms take advantage of the Micralyne MEMS and micromachining capabilities like DRIE, thin film deposition and wafer level packaging.
Electrostatic actuation (comb drive, plate drive)
Various electrostatically driven structures

Scanning mirrors, mirror arrays, optical switches
Thermal actuation
Thermally driven structures for simple low-cost actuation

Laser alignment, mirror alignment and simple switches
Piezoelectric actuation
Various bulk materials like PZT, AlN and others,

Low power and small form factors
Spatial Light Valves
Teledyne MEMS has extensive experience in design, modeling, fabrication and mass manufacturing of spatial light valves (SLV) are MEMS device-based tunable spatial light modulators that deploy the principle of diffraction to provide a highly efficient means to switch, modulate, and attenuate light. Its unique combination of speed, accuracy, reliability, and manufacturability has been field proven in demanding applications.
Diffraction gratings are among the most commonly used optical elements in a wide range of applications ranging from digital printing, laser marking, spectroscopy, metrology, and numerous other emerging applications where precise manipulation of light is required. 3D-imaging applications such as LiDAR, structured illumination in Time-Of-Flight cameras can also benefit from this technology.
Key features
High speed switching: switches at resonant frequency of 10 MHz (100 ns ON-OFF-ON)

Light spectrum supported: UV to Far-IR

Analog gray scales: wide range of pulse width modulated (PWM) gray scales

Addressable diffraction gratings with large channel counts
High optical efficiency: achieves over 96% throughput of laser wavelength (40W power

Reduced cooling requirements and maximized utilization of laser

High resolution: individual sub-pixels resolving to 2.5 microns at 830 nm

Non-contact, high reliability and high robustness surface micromachined or solid-state devices
Teledyne MEMS Advantage
Our SLV technology enables numerous applications where precise modulation of light with high spatial and temporal resolution is required. The SLV can be used in a wide range of optical applications involving spectral modulation of light, such as LiDAR imaging, structured illumination, digital printing, laser marking, spectroscopy, and metrology.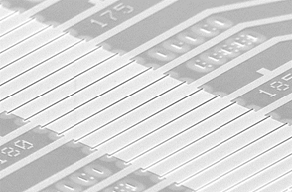 Other MEMS Applications
Teledyne MEMS is committed to innovation, developing new sensing technologies to serve areas like the rapid growth in diverse industries from microfluidic devices for cancer research and implantable medical devices to optical cross-connects for telecom, gyros in game controllers, and pressure and inertial sensors for automotive applications.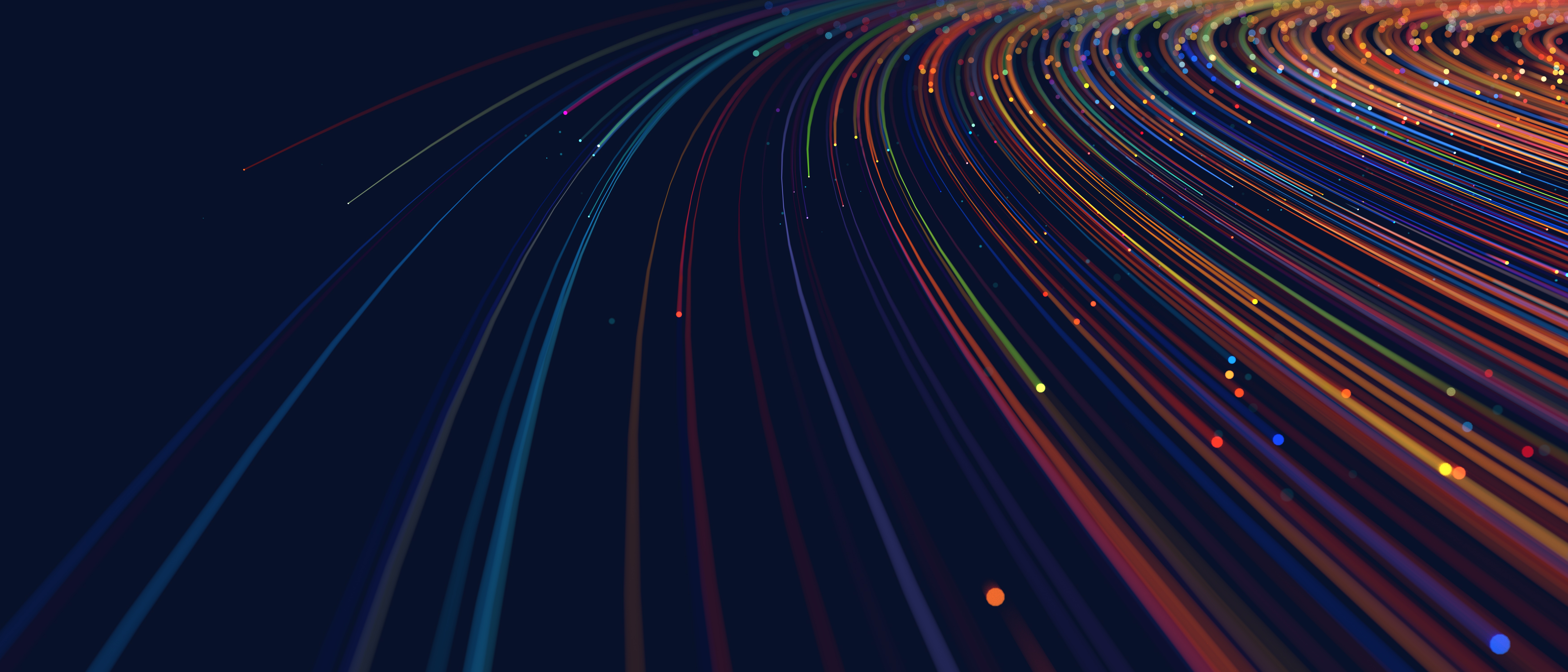 Do you have any questions?
Select Teledyne as your partner to move your MEMS device from concept to mass production.
Contact us
Stay connected
The MEMS industry is evolving quickly with new innovations, applications, and events. Subscribe to our newsletter and we'll help you keep up to date with the latest developments
Subscribe